Parents information
Class Dojo
One of the best ways to find out about your child's learning is to sign up to Class Dojo. It is a classroom communication app used to share reports between parents and teachers. Teachers track student behavior and upload photos or videos to share with families. Ask your child's class teacher for more details.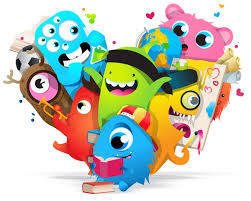 Absences
If your child is ill or absent for other reasons, please ring the school before 9.00am in the morning so that the registers can be marked appropriately. The telephone number is 01234 352901.
Holiday Absence
From September 2011 the Governors of the school decided that all requests for holidays during term time will be denied. Any unauthorised absence will appear on your child's report and may trigger further action. There is a full copy of the school attendance policy in school for parents to read on the school website. If you are considering extended absence please see Mrs Emma Bolton or Mrs Susan Kirby.
Healthy Snacks
The children in Nursery, Reception, Year 1 and Year 2 are given a snack every day. Pupils in Key Stage 2 may bring a healthy snack to school to have during their break time. All children in the school at the Chestnut Avenue Site are offered toast in the mornings before school starts.
Medicines in School
Please see the school office if your child needs medicine at school. This is particularly important if your child is in Years 5 and 6 and walk to and from school themselves. In many cases medicine can be administered outside of school hours and we would ask that parents are mindful of this whenever possible. Please seek advice from your doctor if you are unsure.
Safeguarding Children
At Queens Park Academy the health, safety and well-being of all the children in our care are of paramount importance. We respect our children. They have the right to protection, regardless of age, gender, race, culture and disability and a right to be safe in our school.
We ensure that all staff in our school are clear about the actions necessary with regard to any safeguarding issues.
Charging for visits
The governors' policy on charging is to ask for a voluntary contribution from parents for school trips. However if we do not receive enough support the trip will not go ahead. We will engage in fund raising activities to support our visits.
Home School Agreement
Our Home School Agreement can be found on the Statutory Info page.
MOBILE TELEPHONE NUMBERS AND EMAIL ADDRESSES
Please make sure that the school has your current mobile telephone number and email address as we send messages to parents to inform them of various school events and other events. We will also use these details if we need to contact you in an emergency.
It is very important that this information is kept up to date so if you change your details please let the school office know immediately.