Good News
Stars of the Week
Each week, a child from each class, is chosen to be the Star of the week.
This is decided by their teacher for a variety of achievements. See below for this weeks stars...
Germany - Amirah Latvia - Salahuddin
France - Ayaan Spain - Ahsan
Italy - Joshua Greece - Saim
Belgium - Inez Denmark -Shaza
Norway - Uzayr Poland - Yalda
Iceland - Rayhan Turkey - Emilia
Finland - Farjana Sweden - Rehan
Best Class Attendance
Attendance is an area that we are focusing on this year at Queens Park Academy.
Children with excellent attendance can collect wrist bands and those with 100% attendance for the whole year will receive a special prize.
Every Friday we celebrate the classes with the best attendance in assembly. They are given an attendance cup, which they keep in their class. If a class gets 100% in a week, each child receives a chocolate treat!
The best class attendance for last week was Finland at 95.6% and Norway 97.1%. Well done!
Pantomime
Last week the children enjoyed the pantomime 'Jack in the Beanstalk' - Even Mr Goodwin & Mr Walden go on stage.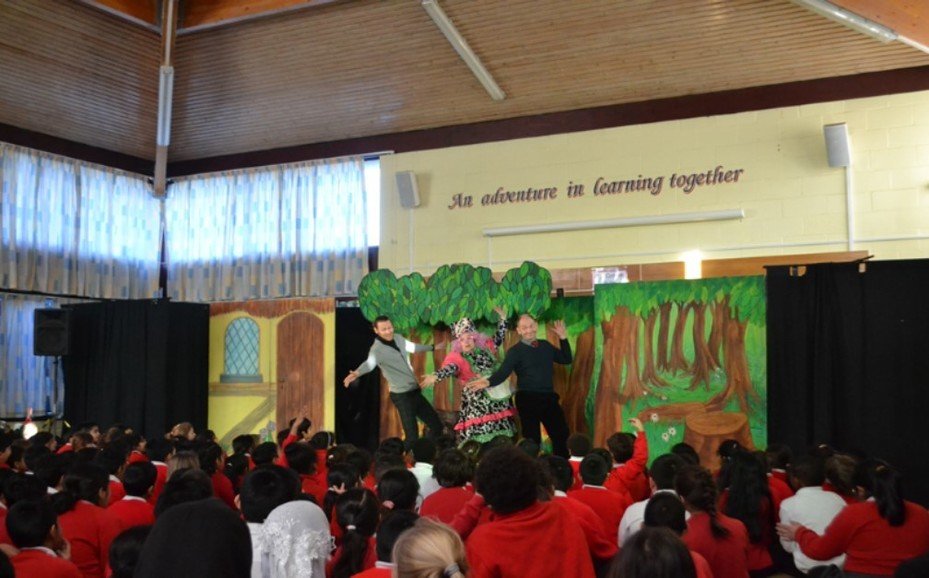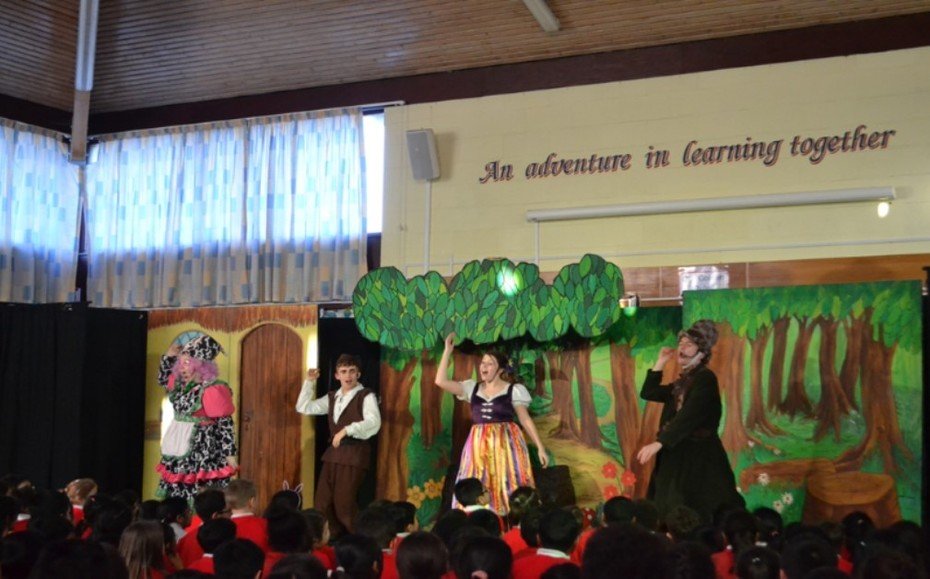 On Thursday and Friday last week we were lucky enough to have the planetarium in school again, thanks to Mrs Bolton for arranging.
Rubyah in Denmark said: On Thursday in the afternoon the year 3 children in Queens Park Academy were really excited because they were getting a planetarium. The planetarium looked like an igloo and it was blue and it was in the hall. It was really dark inside and Mr Burrin put it on the computer. It was a really nice experience for all the children because we all got to see twinkling stars on the projector. The projector had all the space pictures on it and we saw it on the ceiling and it was on the walls it was everywhere. There were little people and they were talking about how the solar system had been hit by asteroids, people used to count Pluto as a planet. There are so many asteroid prints on the moon. We got to see stuff floating about and it was really fun.
qpacademy @qpacademy
1 Feb Business as usual today. School is open despite the snow.
21 Jan RT @QPAcademyPE: Here we go again our weekly litter pick in the community. #teamqpa https://t.co/A5cCJGEP6K
18 Jan RT @QPAcademyPE: We are not just excited about sport at school. We also go out in our local community and help litter pick in the park and…
Latest Diary Events
Art Club

20

Feb

2019

3:30 pm - 4:30 pm @ Art Room

Year 2 to 6
Indoor Curling Club

21

Feb

2019

3:30 pm - 4:30 pm @ Hall

Years 2 to 6
CA Celebration Assembly

22

Feb

2019

8:00 am - 8:30 am
Netball Club

22

Feb

2019

3:30 pm - 4:30 pm @ Playground

Years 3 to 6
Art Club

25

Feb

2019

12:00 pm - 1:00 pm @ Art Room

Years 2 to 6
TT RockStars & RM Easimaths Club

25

Feb

2019

12:00 pm - 1:00 pm @ Denmark

Year 3
Crochet Club

25

Feb

2019

3:30 pm - 4:30 pm @ Sanctuary

Year 2 to 6
Girls Futsal Club

25

Feb

2019

3:30 pm - 4:30 pm @ Hall

Years 5 and 6
Year 2 Faith Tour

26

Feb

2019

9:30 am - 1:30 pm

Year 2
Year 5/6 Girls Futsal

26

Feb

2019

3:00 pm - 6:30 pm @ The Bunyan Sports Centre