Good News
Stars of the Week
Each week, a child from each class, is chosen to be the Star of the week.
This is decided by their teacher for a variety of achievements. See below for this weeks stars...
Germany Class Latvia Class
France Class Spain Class
Italy - Aiza Greece - Rayan
Belgium - Fatima K Denmark - Sami S
Norway - Carina Poland - Grace
Iceland - Omara Turkey - Umaiza
Finland - Jasmeen Sweden - Saniya
Best Class Attendance
Attendance is an area that we are focusing on this year at Queens Park Academy.
Children with excellent attendance can collect wrist bands and those with 100% attendance for the whole year will receive a special prize.
Every Friday we celebrate the classes with the best attendance in assembly. They are given an attendance cup, which they keep in their class. If a class gets 100% in a week, each child receives a chocolate treat!
The best class attendance for last week was France at 98.1%, Poland at 97.9% and Norway 97.9%. Well done!
Our star writers have been working very hard on their writing. The star writers are Shamsullah - Yr 2, Khadijia - Yr 3, Uthman - Yr6, Abdullah - Yr 4 & Ibrahim - Yr 5
Please see examples of their lovely work: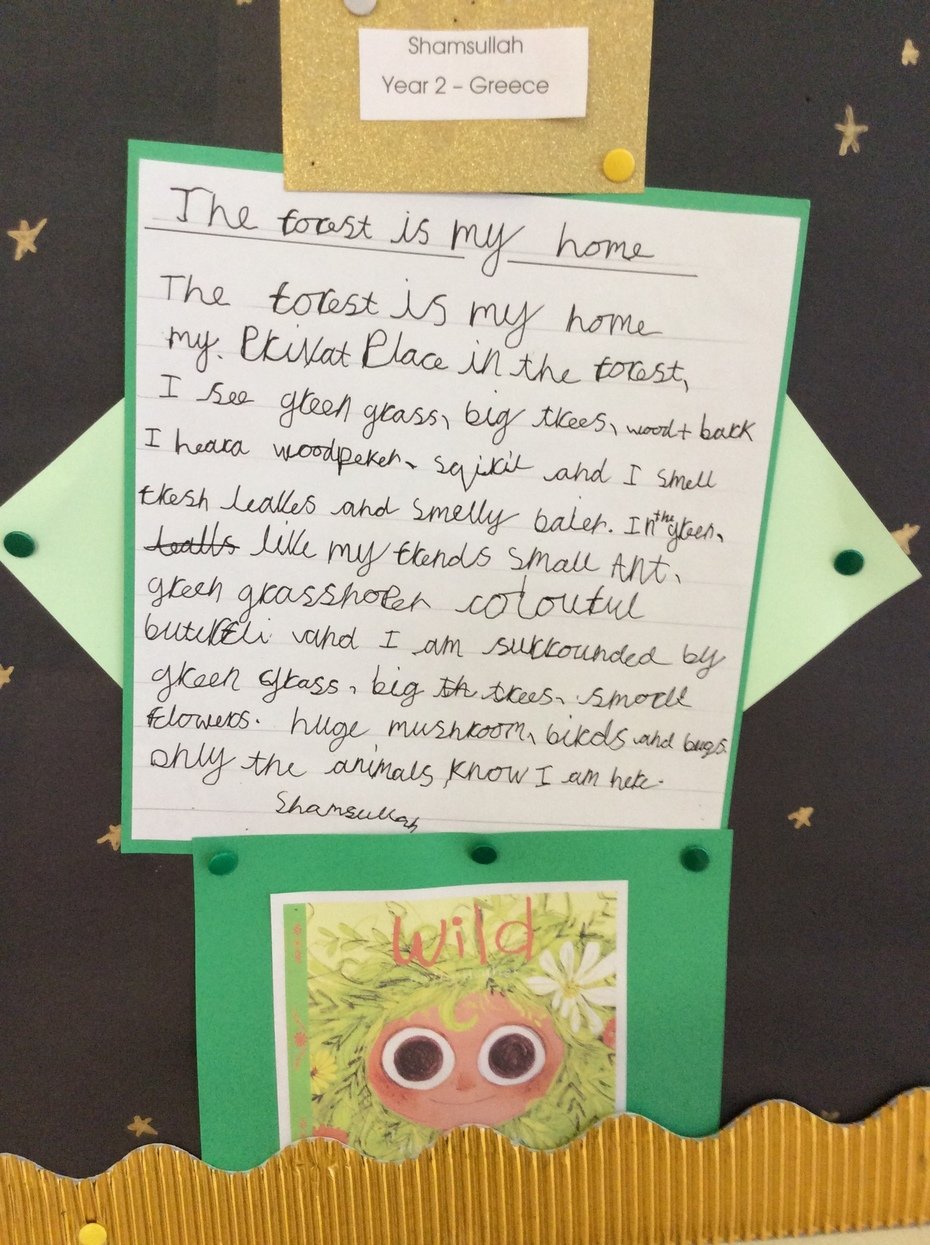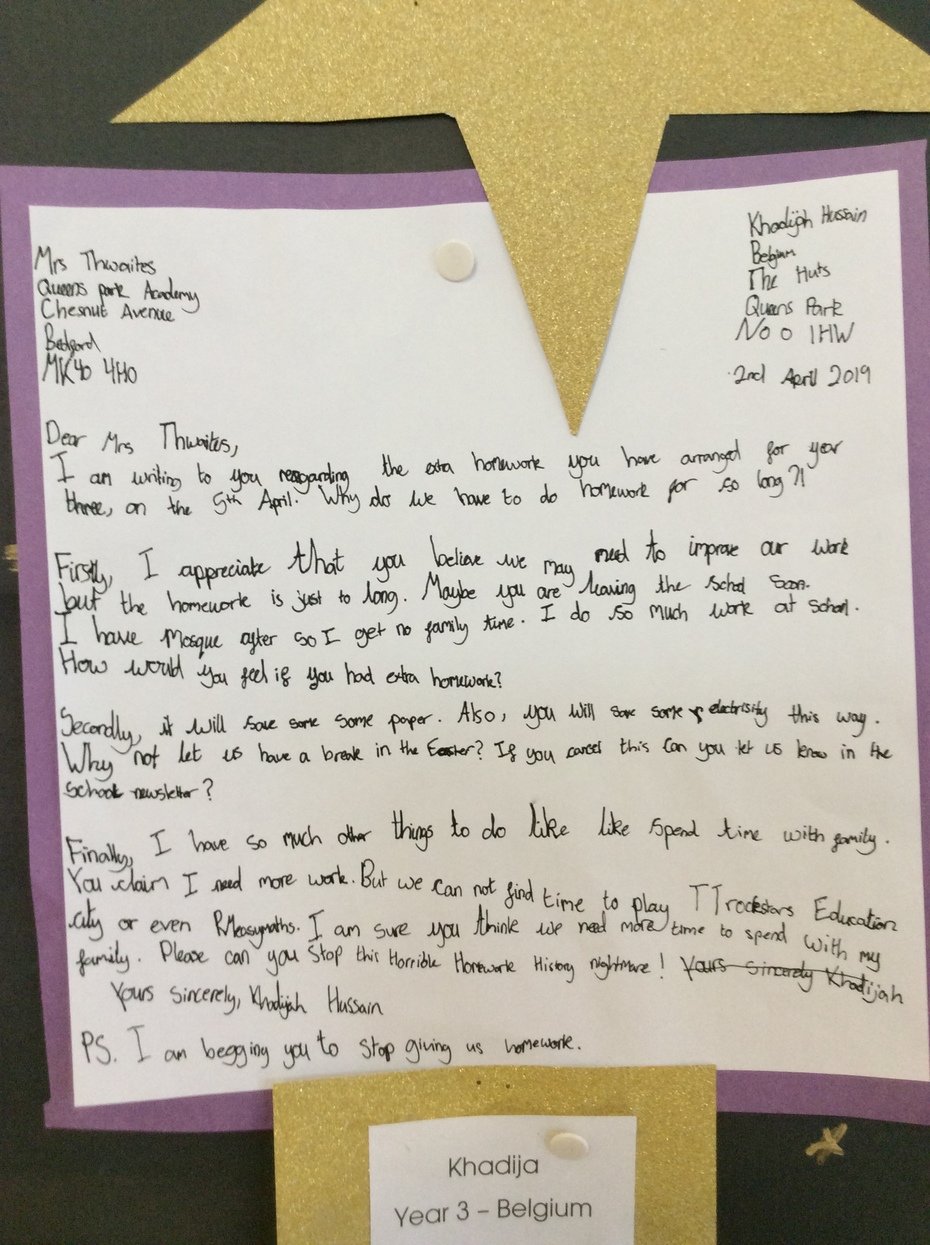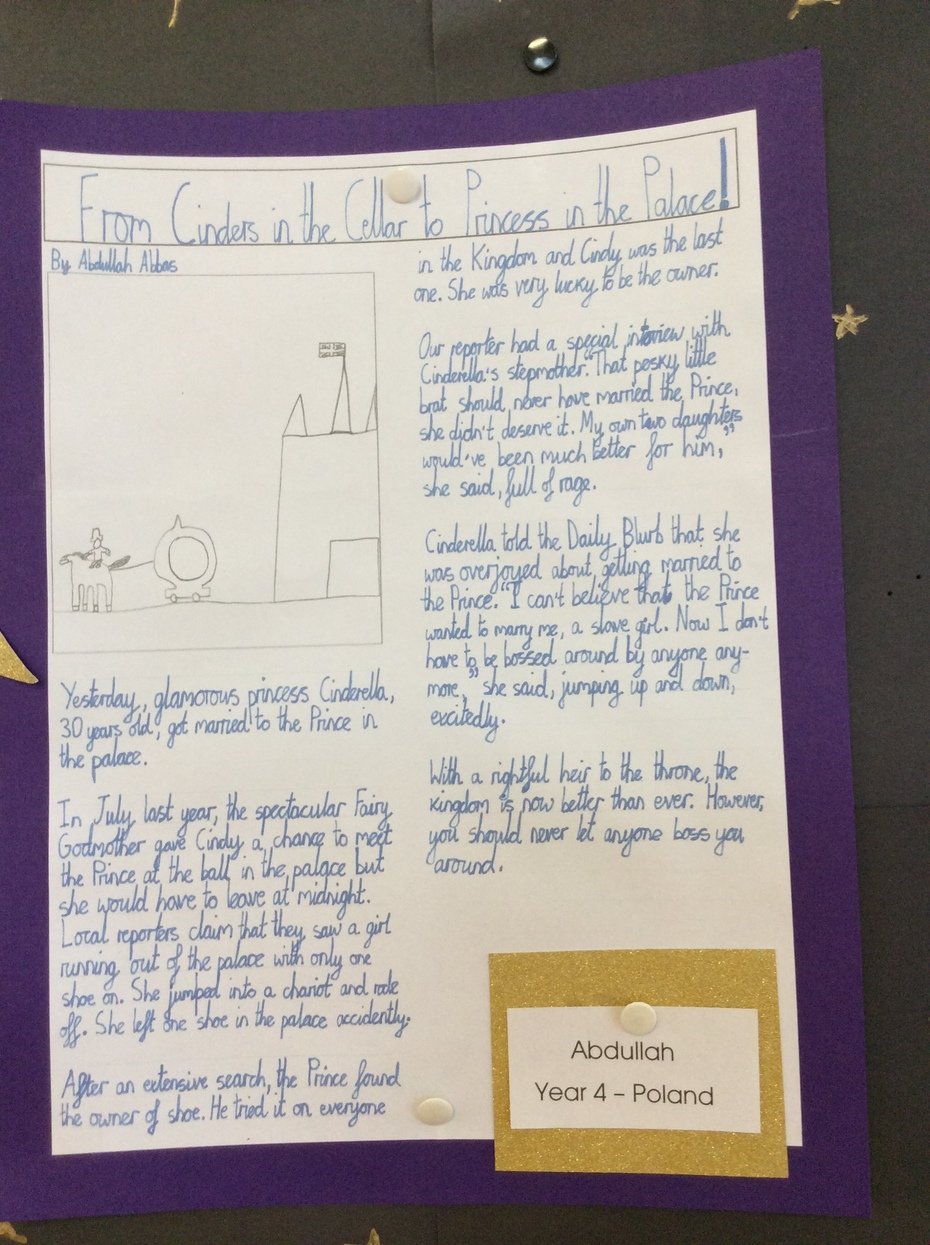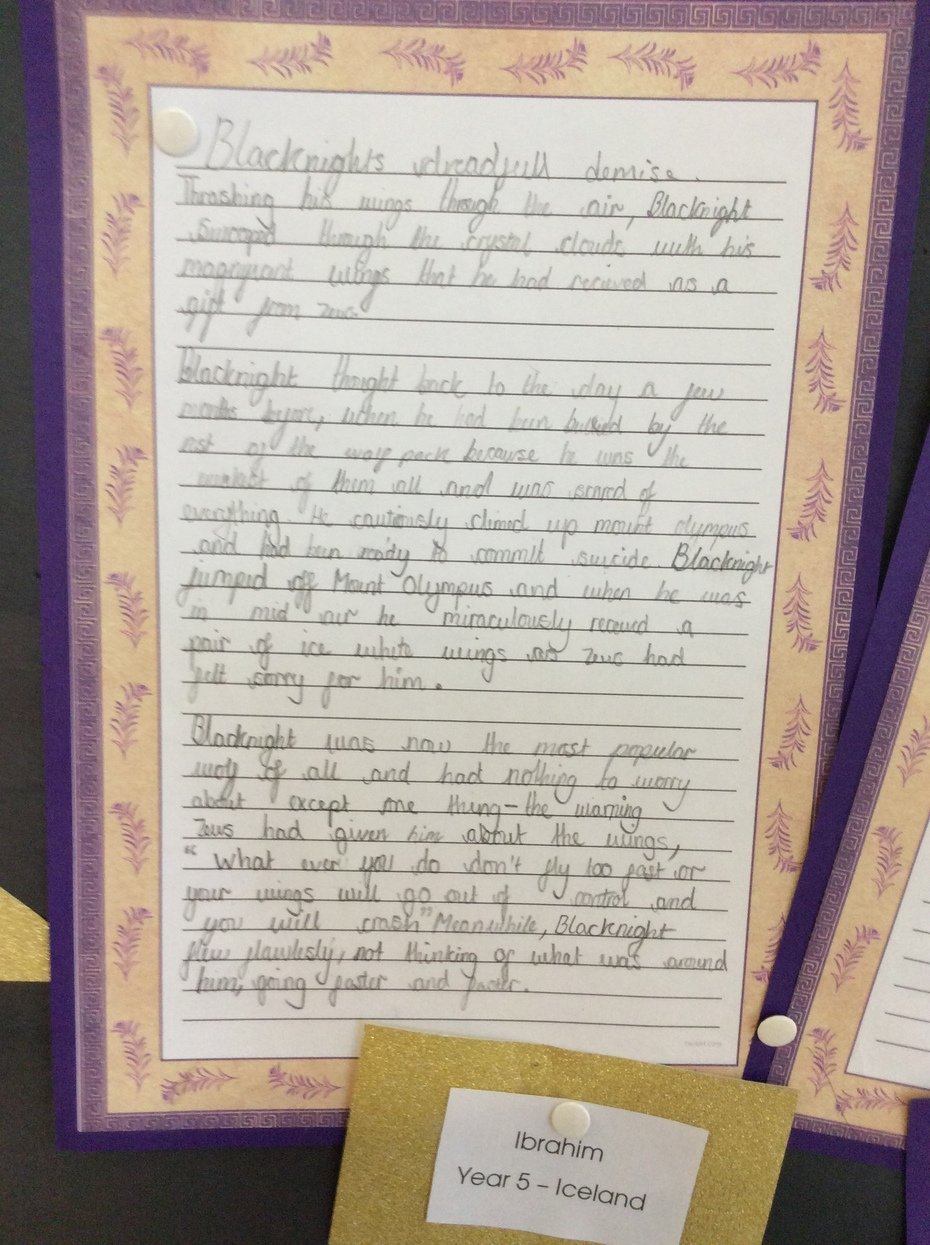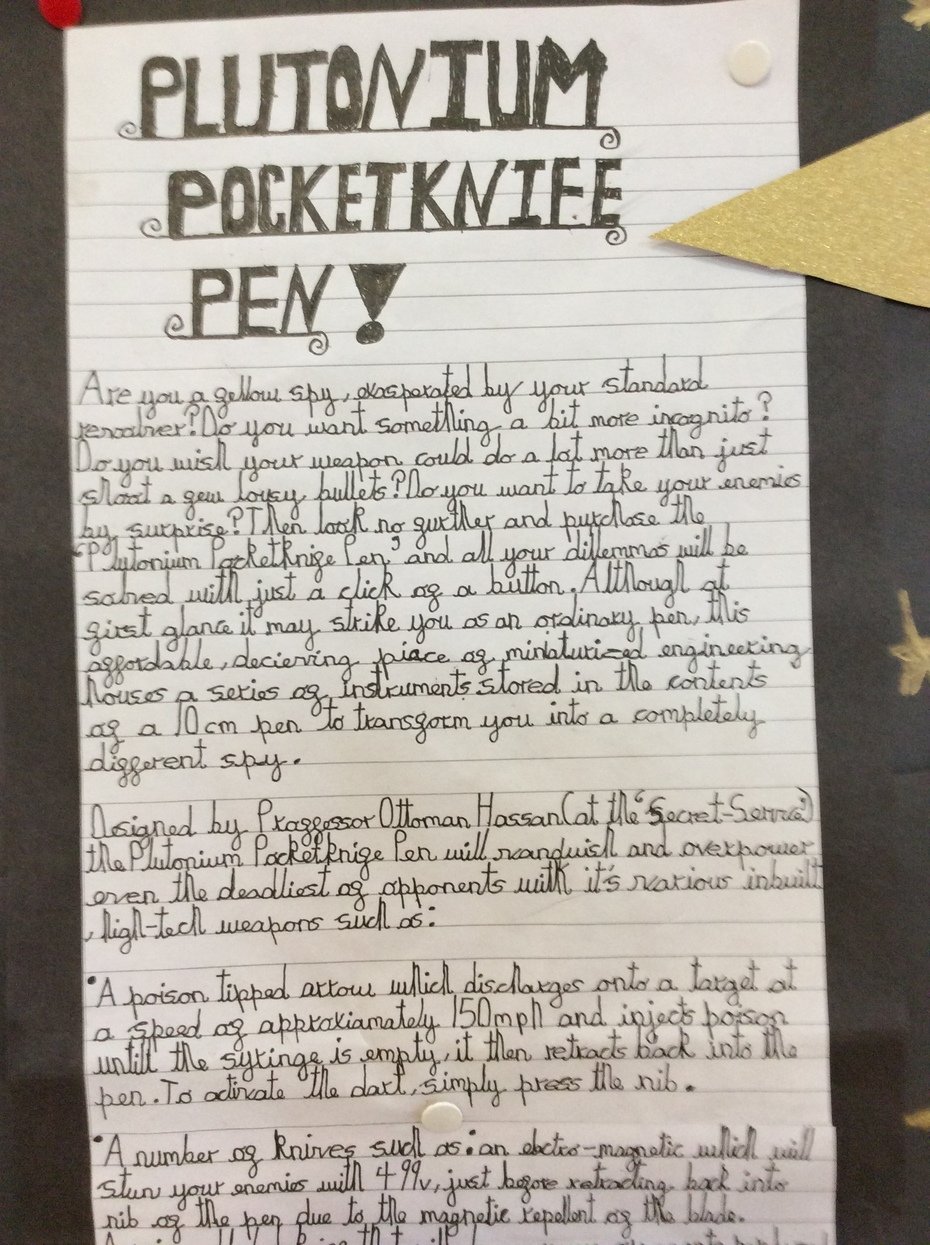 qpacademy @qpacademy
8 Sep RT @QPCOBEDFORD: .Turn on @BBC3CR #tonight 7.30pm @yasmeenkhan1 , we are talking about the unbelievable achievement about being shortlisted…
2 Sep RT @QPAcademyPE: Today and tomorrow are staff training days. But our new mascot has been doing some reading whilst all the staff are busy.…
20 Aug RT @QPAcademyPE: I know the season has started, but we have a late signing @qpacademy. We would like to welcome our new member at QPA. The…
Latest Diary Events
CA Celebration Assembly

20

Sep

2019

9:00 am - 9:30 am
CA Celebration Assembly

27

Sep

2019

9:00 am - 9:30 am
CA Celebration Assembly

04

Oct

2019

9:00 am - 9:30 am
CA Celebration Assembly

11

Oct

2019

9:00 am - 9:30 am
CA Celebration Assembly

18

Oct

2019

9:00 am - 9:30 am