Good News
Stars of the Week
Each week, a child from each class, is chosen to be the Star of the week.
This is decided by their teacher for a variety of achievements. See below for this weeks stars...
Germany - Awais Latvia - Sokhna
France - Hussnain Spain - Rida
Italy - Aqsa Greece -Louise
Belgium - Yousuf Denmark - Mohamed
Norway - Michelle Poland - James
Iceland - Gracee-May Turkey - Ehsan
Finland - Nuha Sweden - Ibrahim
Best Class Attendance
Attendance is an area that we are focusing on this year at Queens Park Academy.
Children with excellent attendance can collect wrist bands and those with 100% attendance for the whole year will receive a special prize.
Every Friday we celebrate the classes with the best attendance in assembly. They are given an attendance cup, which they keep in their class. If a class gets 100% in a week, each child receives a chocolate treat!
The best class attendance for last week was Belgium at 99.3% and Finland 97.1%. Well done!
Our star writers have been working very hard on their writing. The star writers are Shamsullah - Yr 2, Khadijia - Yr 3, Uthman - Yr6, Abdullah - Yr 4 & Ibrahim - Yr 5
Please see examples of their lovely work: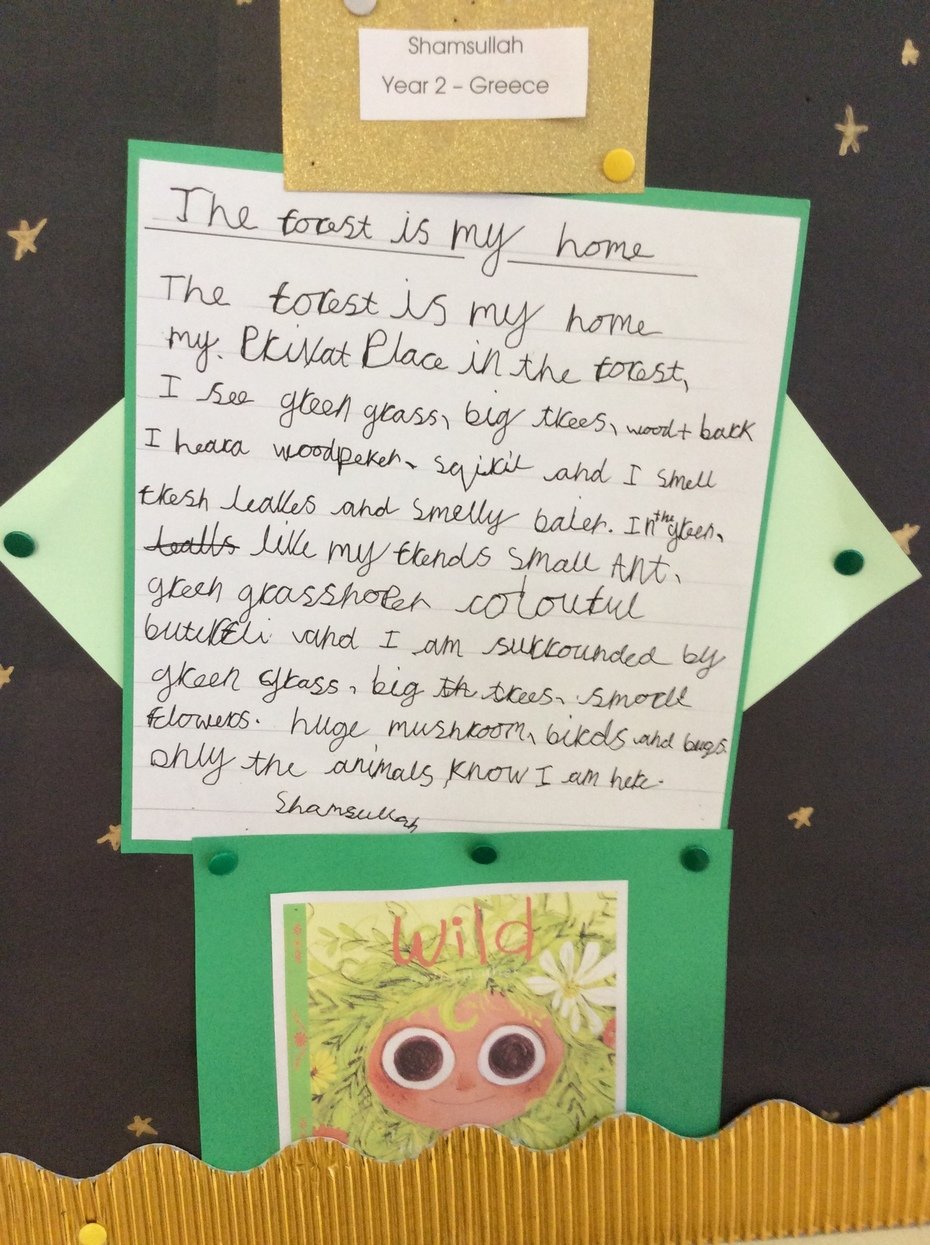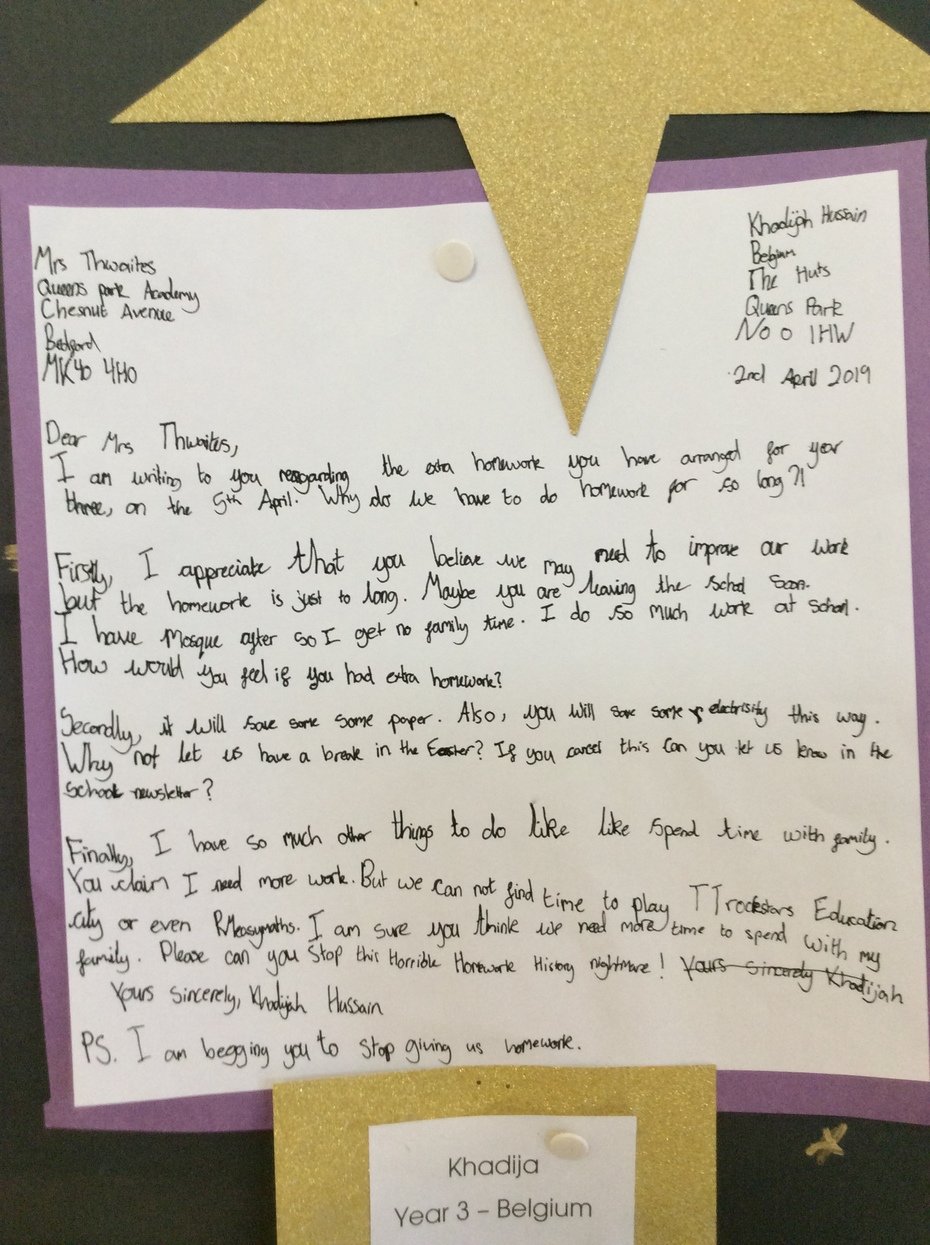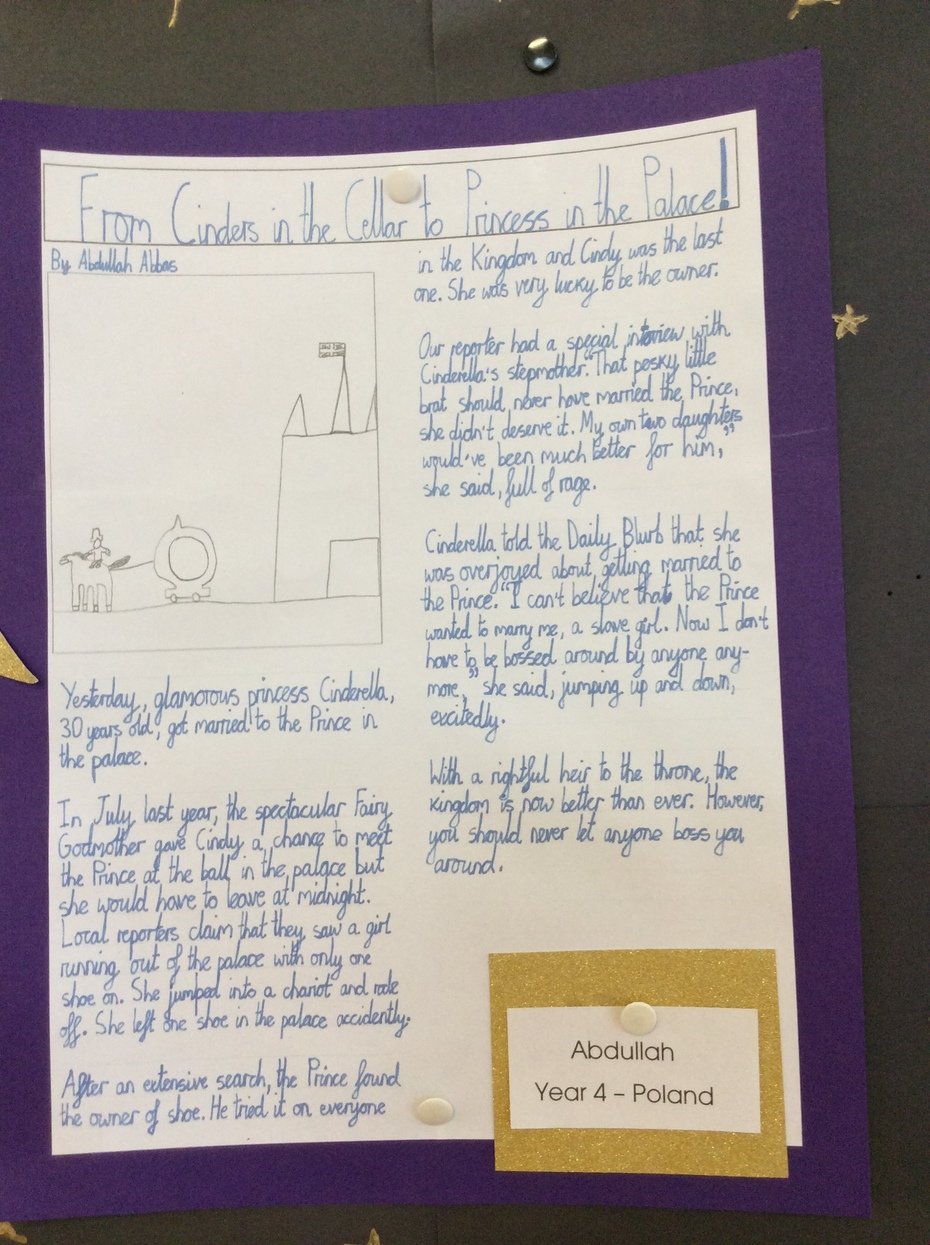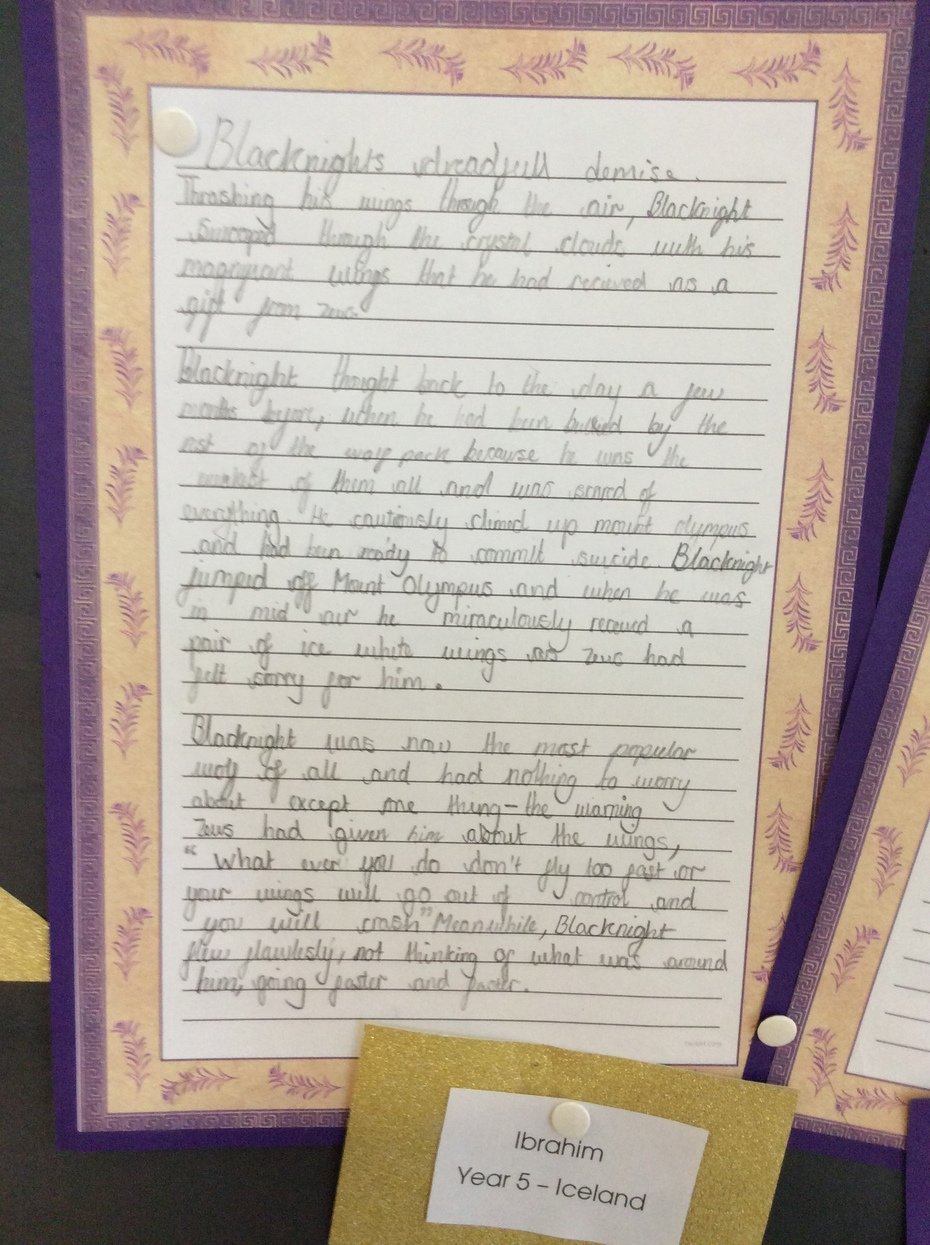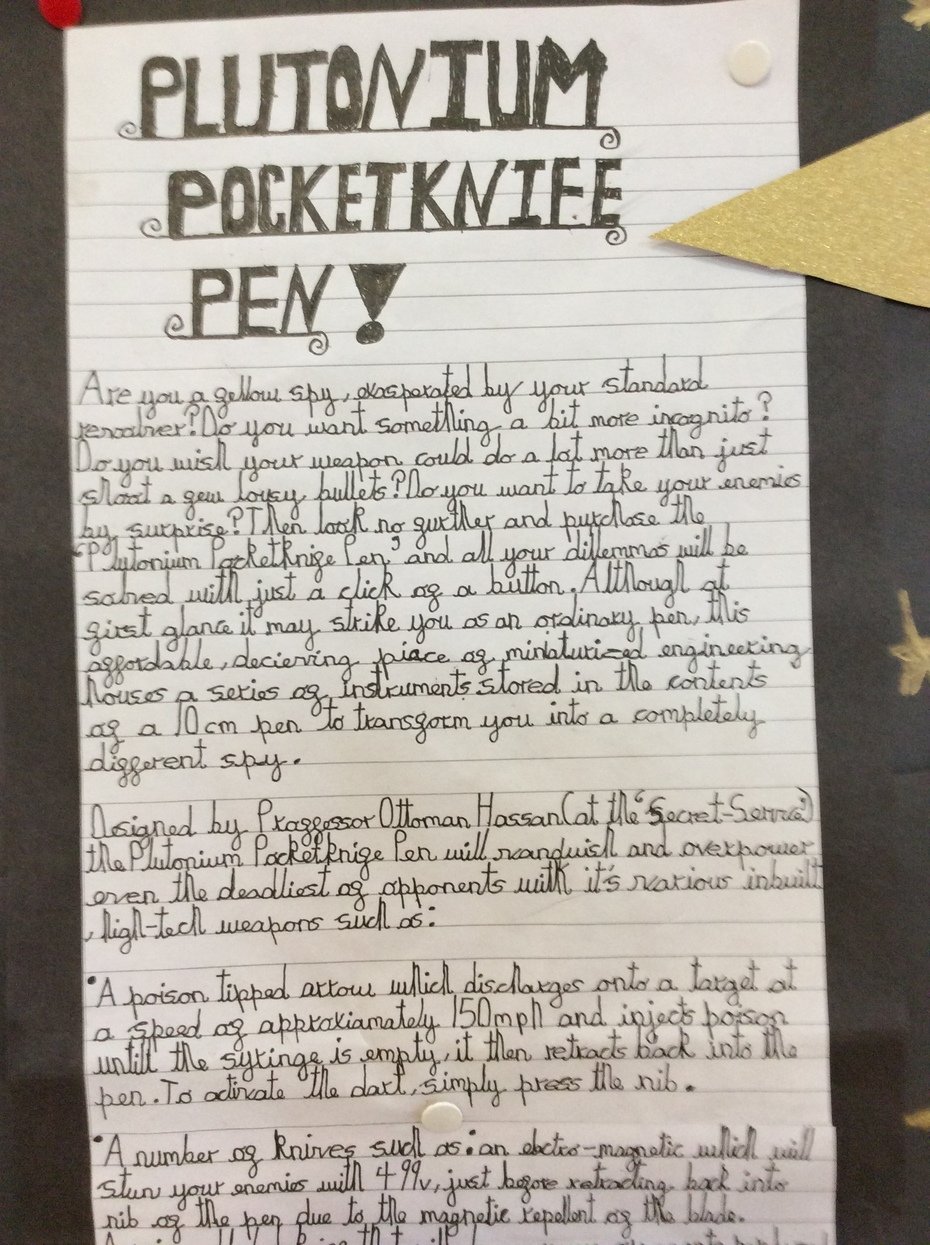 qpacademy @qpacademy
6 Jun RT @QPAcademyPE: This morning some of our year 2s are out at the KS1 Summer multisports, they are taking part in athletics, golf and rounde…
5 Jun RT @RogansBooks: @BAbooksellers @EgmontUK So excited to work on this initiative with @qpacademy!
5 Jun RT @BAbooksellers: Congratulations to: @BookaBookshop @StanfordsTravel @Bookishcrick @buttonbearbooks @drakebookshop @GriffinBooksUK…
Latest Diary Events
CA Celebration Assembly

28

Jun

2019

9:00 am - 9:30 am
Sports Week

01

Jul

2019
Sports Day

04

Jul

2019
CA Celebration Assembly

05

Jul

2019

9:00 am - 9:30 am
Learning and Teaching Governor Meeting

09

Jul

2019

5:00 pm - 6:30 pm
ILD

11

Jul

2019
CA Celebration Assembly

12

Jul

2019

9:00 am - 9:30 am
Full Governor Meeting

16

Jul

2019

5:00 pm - 7:00 pm
CA Celebration Assembly

19

Jul

2019

9:00 am - 9:30 am
CA Celebration Assembly

26

Jul

2019

9:00 am - 9:30 am