Good News
Stars of the Week
Each week, a child from each class, is chosen to be the Star of the week.
This is decided by their teacher for a variety of achievements. See below for this weeks stars...
Germany - Hassan Latvia - Ruqaya
France -Yahya Spain -Abdur-Rahman
Italy - Halimah Greece - Ruhed
Belgium - Abdullah Denmark - Marco
Norway - Aleena Poland - Jamie
Iceland - Ibrahim Turkey - Milica
Finland - Rayhan Sweden - Zuhayra
Best Class Attendance
Attendance is an area that we are focusing on this year at Queens Park Academy.
Children with excellent attendance can collect wrist bands and those with 100% attendance for the whole year will receive a special prize.
Every Friday we celebrate the classes with the best attendance in assembly. They are given an attendance cup, which they keep in their class. If a class gets 100% in a week, each child receives a chocolate treat!
The best class attendance for last week was Germany at 96.3%, Belgium at 99.6% and Poland 98.2%. Well done!
Our star writers have been working very hard on their writing. The star writers are Shamsullah - Yr 2, Khadijia - Yr 3, Uthman - Yr6, Abdullah - Yr 4 & Ibrahim - Yr 5
Please see examples of their lovely work: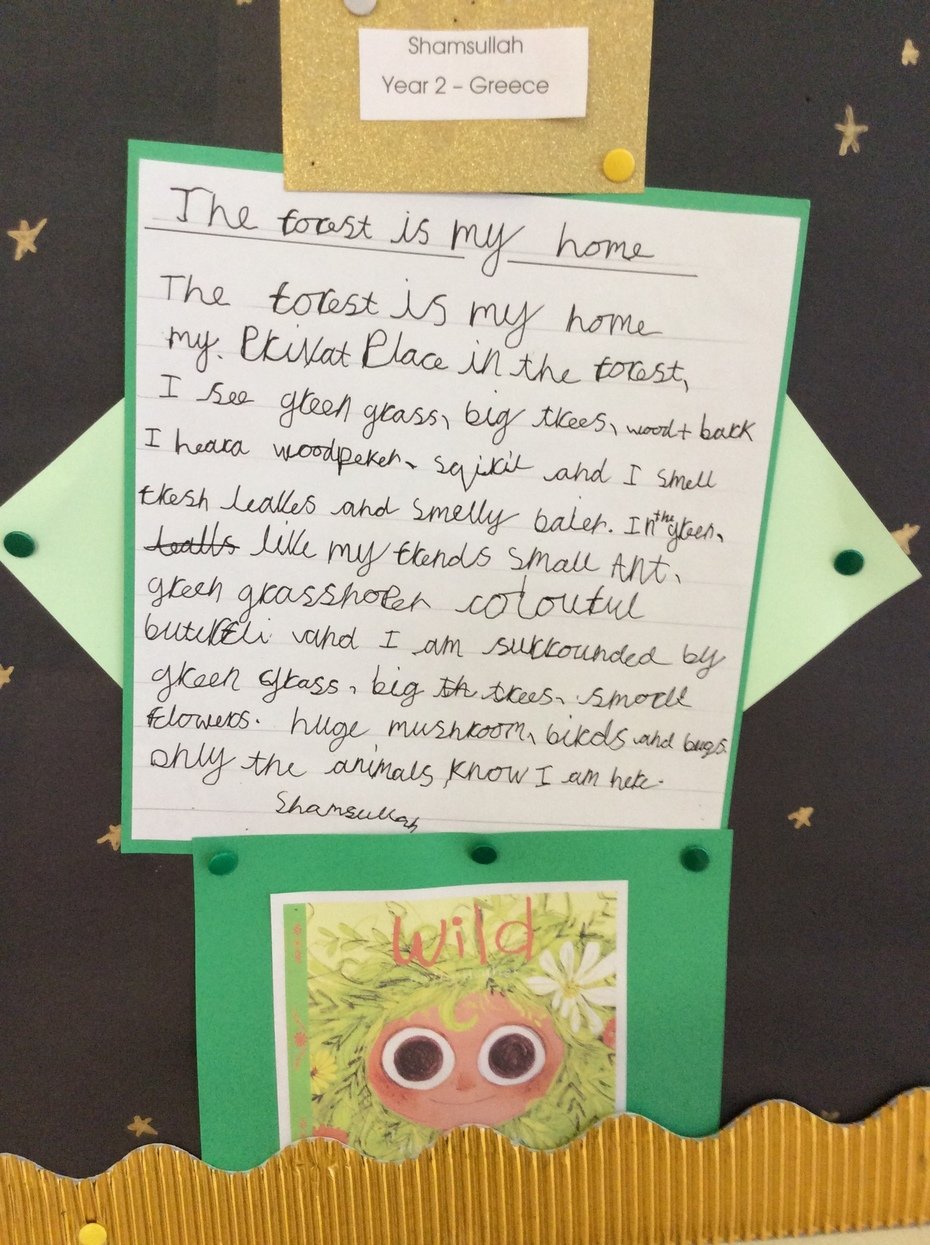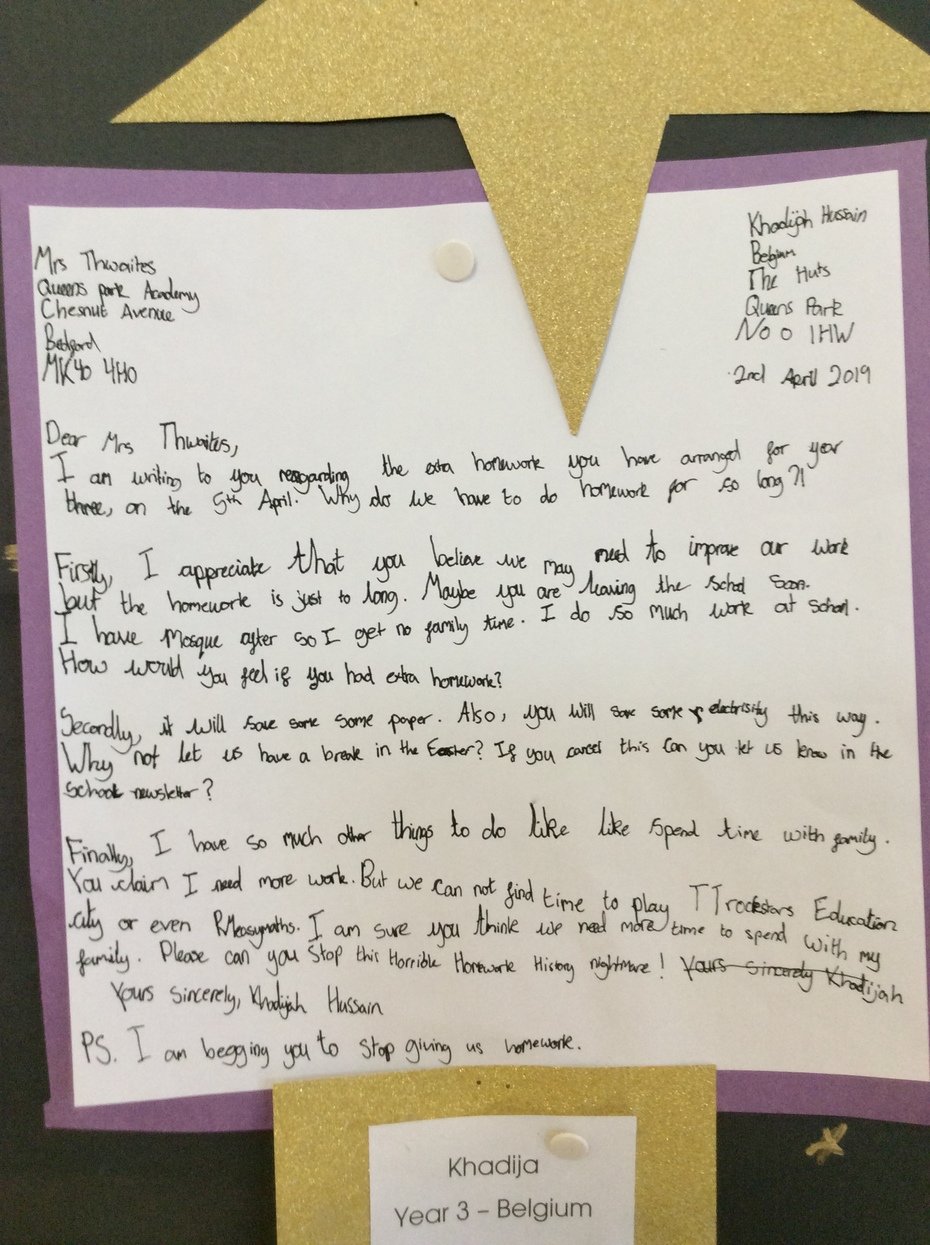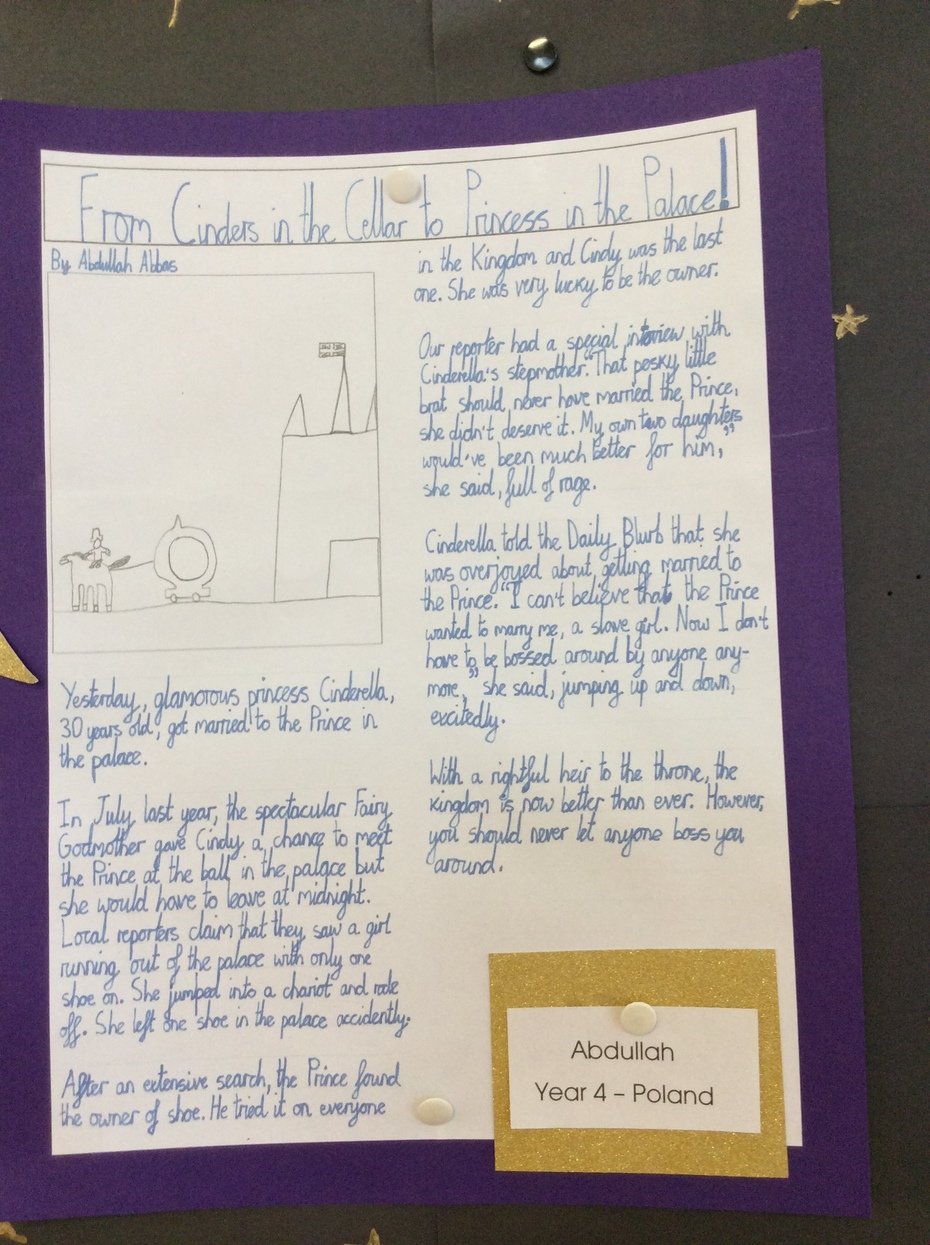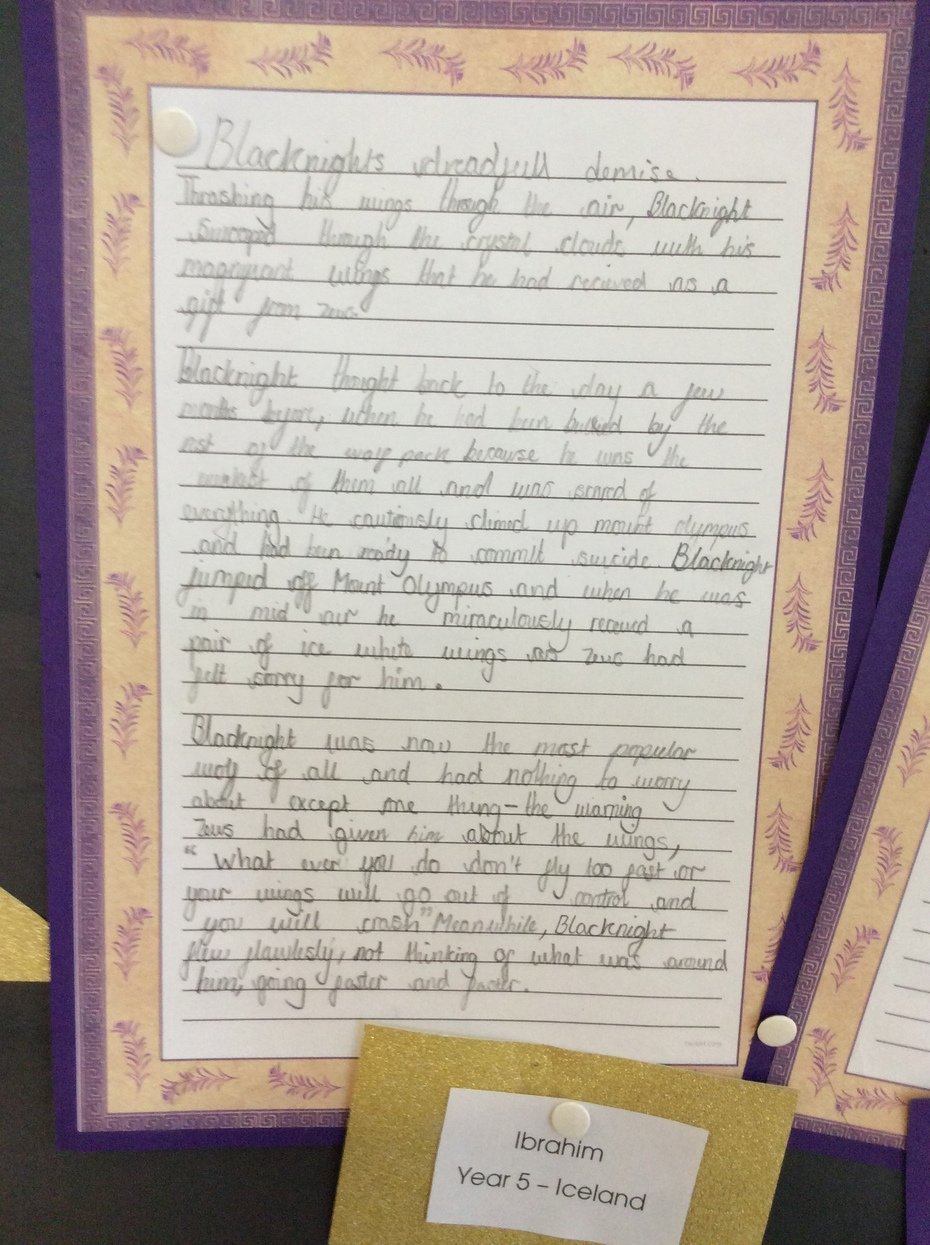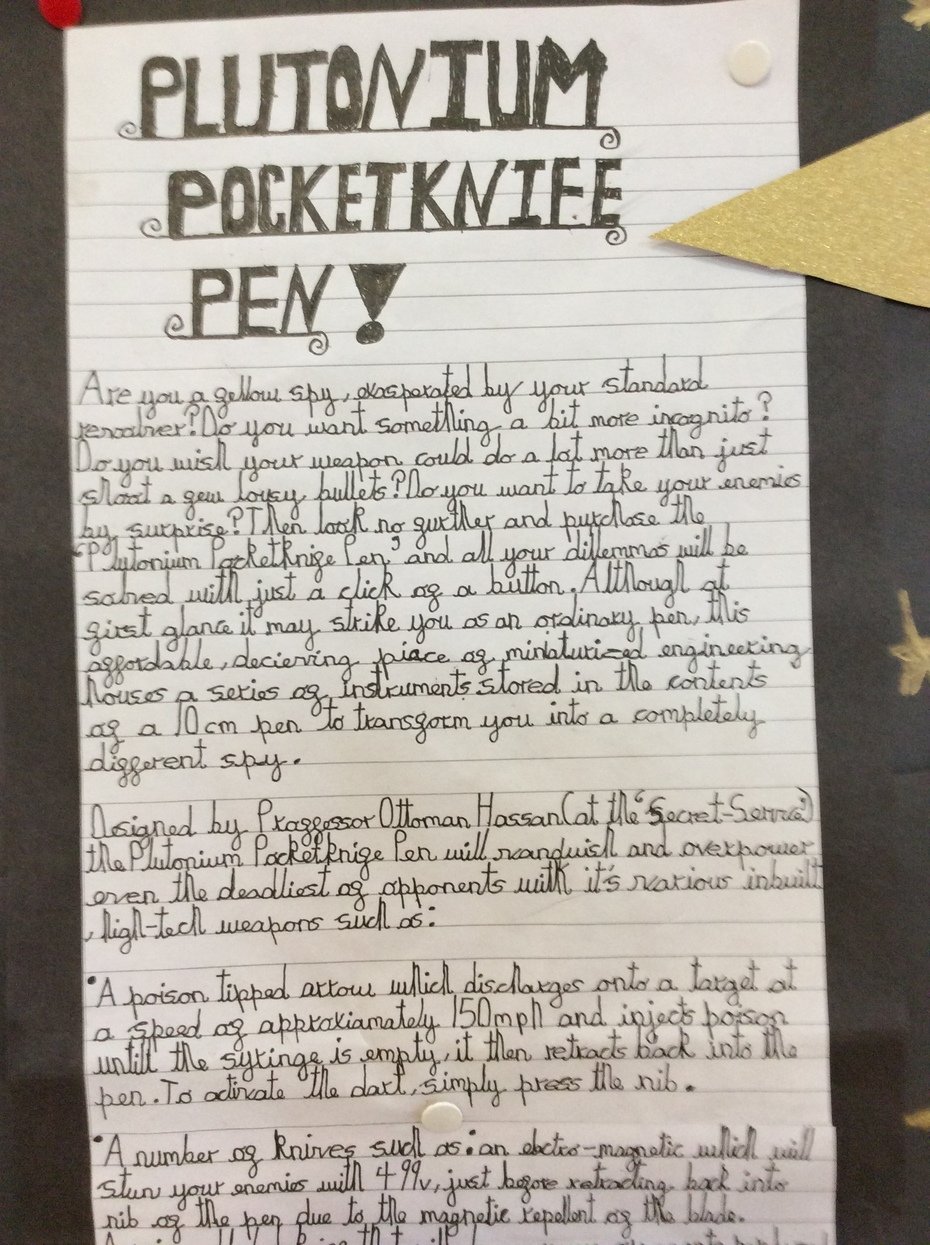 qpacademy @qpacademy
8 Nov RT @JoMidgley72: We @qpacademy cannot wait to welcome @ABagForKatie #author next week to work with our fabulous Yr 6 children. @QPAcademyPE…
1 Oct RT @JoMidgley72: Celebrate progress, every single step of achievement deserves celebrating! How did you #WOW at work today? #Positivitybree…
27 Sep RT @jpembroke: @ChrisBeeden @InsightHQ @qpacademy That's great to hear. Thanks so much for the feedback. ApprecIated.
Latest Diary Events
Y5 Letterjoin parent meeting

18

Nov

2019

9:00 am - 9:30 am
Nursery/Sanctuary Ark Farm Experience

19

Nov

2019

9:30 am - 2:00 pm
Year 5/6 Girls Futsal

19

Nov

2019

3:30 pm - 6:30 pm @ John Bunyan Sports & Fitness (Barkers Lane, Bedford, England, United Kingdom)
Year 2 Winter wonderland singing – Karen England

20

Nov

2019

9:50 am - 10:35 am
Year 5 Swimming

21

Nov

2019

1:00 pm - 3:00 pm @ Trinity
Finland Class Assembly

21

Nov

2019

3:00 pm - 3:30 pm
Y3 Letterjoin parent meeting

25

Nov

2019

9:00 am - 9:30 am
Year 5/6 Girls Futsal

26

Nov

2019

3:30 pm - 6:30 pm @ John Bunyan Sports & Fitness (Barkers Lane, Bedford, England, United Kingdom)
Full Governors

26

Nov

2019

5:00 pm - 8:00 pm
Year 2 Winter wonderland singing – Karen England

27

Nov

2019

9:50 am - 10:35 am