Special Education Needs and Disabilities
Class teams plan exciting and well-matched learning opportunities for their pupils. They regularly monitor pupil progress and observe pupil engagement in learning opportunities and wider school outcomes.
If a pupil is not making expected progress or is finding it difficult to engage in their learning, interventions may be used. Interventions may be delivered in small groups or to an individual pupil.
More Able and Talented
At Queens Park Academy we aim to provide opportunities for all of our pupils to reach their full potential in all areas of the curriculum. Class teams plan challenging learning opportunities and offer additional activities to meet the needs of our More able and Talented pupils
Special Educational Needs
There are a number of pupils who will need additional support for Emotional, social and mental health difficulties, difficulties with cognition and learning, communication and interaction, physical disabilities and medical needs.
These pupils will be planned for on Class Provision Plans. Those pupils with severe or complex needs will have an Individual Provision Plan (IPP). Both the Class Provision Plans and IPPs state specific targets and the resources that will support the pupil's academic progress and engagement in learning and wider school outcomes. Please click here to view the school's Graduated Response
Regular communication between class teams, SENDCo, parents, pupil and specialist agencies is a vital part of ensuring the best provision for the pupil.
Please click here to read the school's SEND Information Report
SENDCo: Holli Smith

Medical Needs
Individual Care Plans are in place for pupils with Medical Needs. Regular communication between class teams, SENDCo, parents, pupil and specialist agencies are vital. The resources that will support the pupil are agreed and recorded.
English as an Additional Language
Queens Park Academy serves a vibrant and diverse community, rich with different cultures and languages. Many pupils speak more than one language and require support, especially in the early stages of their learning, where language development is vital. Class teams plan in opportunities to share and celebrate different languages and to develop pupil confidence and self-esteem.
Individual language tracking is used for pupils who are new to English or who are finding the demands of learning difficult in a new language.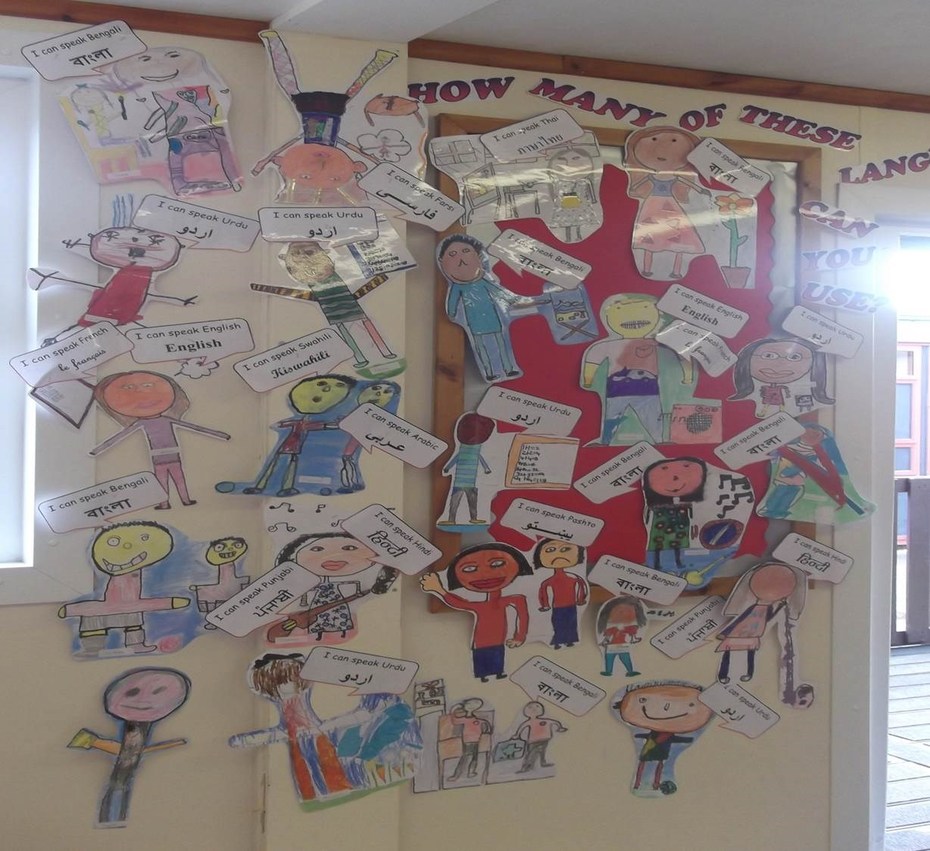 Queens Park Academy have been involved in the British Council's EAL Nexus Project. This project gave us access to an EAL CPD specialist to develop our practice in supporting our EAL learners in the classroom. Queens Park Academy staff delivered a regional workshop on their work for the Project. To read the British Council's article on the workshops please click the link below:
https://eal.britishcouncil.org/news/eal-nexus-workshop-presentations-cambridge-deemed-very-practical

.
Safeguarding
We have a duty of care to all of our pupils at Queens Park Academy. We communicate concerns that we have with parents and external agencies especially if we believe that a pupil may be at risk of significant harm. Our designated teacher Mrs A Thwaites who works closely with our Early Intervention Officer, Mrs C Denton, records and monitors work in this area and works closely with pupils, families and external agencies.
Learning Mentor
Queens Park Academy has a learning mentor available 4 days a week to support pupils where class teams or parents have concerns. The needs of the pupils can be varied and can include family crisis, bereavement, self-esteem, behaviour, attendance and safeguarding issues.
The Learning Mentor, Mrs S Begum, supports small groups, individual pupils and families
Family Support
Queens Park Academy works actively to support families. A range of sessions are offered throughout the year to support families in developing skills to be able to engage in their child's education. For specific family support, referrals and signposting to other agencies e.g. housing, employment and training contact our Early Interventions Officer, Mrs C Denton.