Maths
At Queens Park Academy we love maths and see it as an essential life skill. We are committed to ensuring that children have a positive and meaningful experience of mathematics throughout the school. We offer a curriculum that ensures essential knowledge and skills are gained whilst giving the children many opportunities to use and apply their mathematics through real life problem solving and mathematical investigations.
In Maths, we follow the programme of study for the National Curriculum. Please click here to see the National curriculum Programmes of study 2014.
Learning and teaching is based around 7 key areas:
Using and applying mathematical skills

Counting and understanding numbers

Knowing and using number facts

Calculating

Understanding shape and space

Measuring

Handling data
Times Table Challenge
Each week the children are invited to achieve awards linked to the times tables. They receive a bronze badge for learning their 2x, 5x and 10x timetables. They get a silver one for learning their 3x, 4x, 6x and 8x tables. A gold badge is earned if they learn all the times tables to 12x12. The children are rewarded in the weekly celebration assembly.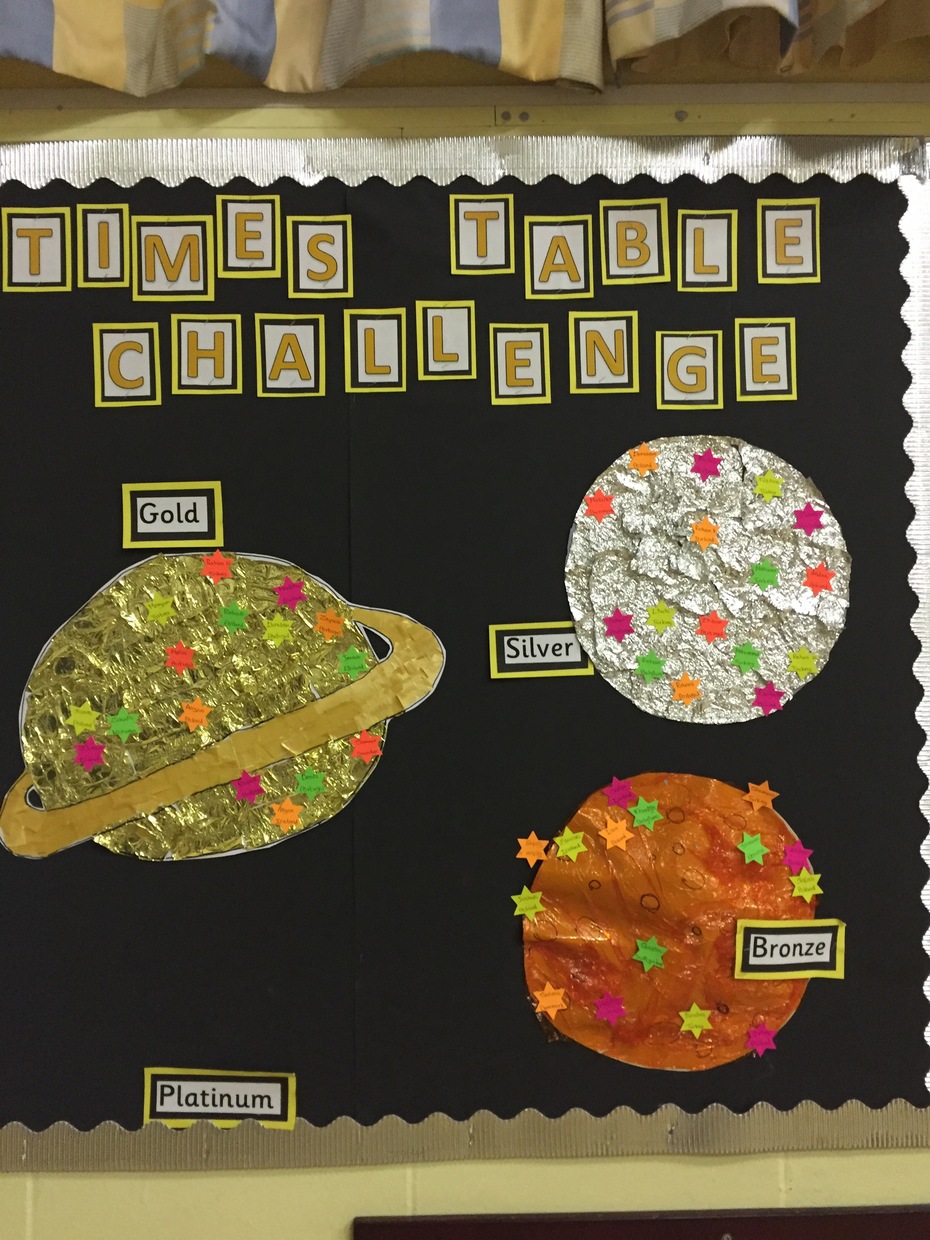 Platinum Award
Due to the success of the Times Table Challenge many of our gold award winners have requested a next step. The Platinum award will challenge our most able learners
Maths learning at home
The school subscribes to a number of online resources that support the Maths your child is learning in school. Your child should have the logins in their reading diaries to Times Tables Rockstars, Education City, RM easimaths and Purple Mash. Please encourage your children to use them as much as possible. The websites can be accessed by clicking on the links below.