English
Our Reading progression map can be found here.
Phonics
Children in Nursery, Reception and Key Stage One follow the "Read, Write, Inc." Phonics programme. This is a way of learning the sounds that letters make and blending them together to read words. The children can also break words down into their sounds so that they can write them.
In Nursery, in the summer term, children begin learning the sounds each letter makes. The children are also introduced to Fred and the way he talks in sounds.
In Reception, the children learn to read and write simple words and sentences. They learn daily in small groups. Fred continues to help the children read, and also write with Fred Fingers. This is where children can "pinch the sounds" on their fingers to spell simple words.
In Key Stage One, the children continue with their daily phonics session in small groups. They are learning to read with more fluency, and to have a clear understanding of what they read.
All children will take home reading books which match their phonics level. We would expect these books to be changed every 3 or 5 days depending on the book colour.
Sound Sets
Reading
Children in Reception and in Key Stage One follow the 'Read Write Inc' programme. As part of the programme, they take reading books home that match the sounds they have been learning in lessons. Children also borrow books from the school and class libraries.

Children in Key Stage two use Accelerated Reader, which is a computer programme designed to help children choose books that are within their reading ability – this ensures that children are not bored by texts that are too easy or frustrated by texts that are too difficult for them. The children are assessed and given a ZPD which shows their comfort and challenge range. Once they have read their chosen book, they take a short quiz to assess their comprehension and choose a new book. They have access to a wide range of fiction and non-fiction books across each level and are encouraged to read widely across their ZPD range.

Each class has a timetabled session for reading their class novel or books from a range of high quality texts. This is an opportunity for the children to hear excellent modelling of reading by the teacher which helps to improve their own fluency when reading aloud.

During guided reading lessons, children focus on a range of high quality texts including extracts and whole books to promote discussion using a mixture of individual thinking and partner work. This helps to develop their speaking and listening skills as well as focusing on their reading comprehension.

Each reading lesson focuses on the following skills:
Vocabulary
Inference
Prediction
Explanation
Retrieval
Summarising (Sequencing in KS1)
To remember all of these reading skills we use the acronym VIPERS.
We teach these skills so that the children learn how to use and understand the texts that they read.
Writing
At Queens Park Academy, we follow the Talk for Writing model as we believe that children must be able to 'say it' in order to 'write it'. Talk is embedded at all three phases of the teaching sequence- including teacher talk, supported pupil talk and independent pupil talk. The Talk for Writing process enables children to explore the creative processes involved in being a writer, and extends oral rehearsal so that it becomes a draft for their written pieces.
The Three Phases
Imitation - Children learn a model text off by heart in order to tune into the rhythms of written language. Text mapping and gestures help children to internalise the text. After gaining a deeper understanding of the text through a range of activities, children in KS1 & 2 also investigate the text to discover what makes it work and how it is structured. Using this knowledge, and with the support of the teacher, they create a writer's toolkit which they use to guide their own writing.
Innovation- The teacher changes parts of the original text during shared writing and explicitly models the thinking processes involved in writing. Children practise the skills and 'writerly behaviours' modeled by the teacher- thinking about what they want to write, saying it aloud, writing it and checking it. They edit and improve their work based on feedback given by peers and adults. This all happens over the course of a few days, so that children can focus on the quality of their word choices and sentences.
Invention- Children independently write their final piece, using the tools they had been practising. They are given peer feedback to enable them to edit and improve their work, before writing their final draft in their 'Best Book'. Children are encouraged to celebrate their work by reading it to an audience. The star writers are chosen each half term based on this final written piece.
Foundation Stage
In the Early Years, children are encouraged to attempt their own emergent writing and their efforts are valued and praised. As their phonic knowledge increases, this will be reflected in their writing. At the same time, their knowledge of key words is supported through reading and writing activities, including shared reading and writing. A wide variety of opportunities are provided for children to engage in writing activities.
Amongst these are:
Shared writing
Role-play
Labels
Recipes
Lists
Making books
Writing letters
Through engaging in these activities, children become aware that writing is used for a range of purposes. They distinguish it from drawing, and learn the left to right convention of writing in English. A variety of resources are used to encourage the development of the fine motor control which is essential for good handwriting both in indoor and outdoor provision. These include using play dough, cutting, threading and tracing. Fine motor skills are also a focus in motor skills groups targeted at specific children. Gross motor skills are also developed through these groups (as well as in PE), as upper body strength is recognised as being vital to good fine motor skills.
End of Key Stage 2
By the time children leave, us we aim for them to be able to:
Write with confidence, fluency and understanding, orchestrating a range of independent strategies to self-monitor and correct.
Have an interest in words and their meanings, developing a growing vocabulary in spoken and written forms.
Understand a range of text types and genres and to be able to write in a variety of styles and forms appropriate to the situation.
Develop the powers of imagination, inventiveness and critical awareness.
Handwriting
Handwriting is taught explicitly at QPA through a program called 'Letterjoin'. Teaching children handwriting effectively allows them to be able to write automatically and fluently. It is important that children are able to do this so that they can write for a sustained length of time and for a range of purposes.
In the Early Years, children use different movements and use a range of tools on a daily basis to build up the strength in their bodies. This helps them to master using a pencil, a paintbrush, pens and crayons to make marks and begin early writing.
'Letterjoin' in the Early Years includes different warm up games and finger exercises to prepare children for holding a pencil.
It also gives children different patterns to practise to develop their control to make shapes needed to write letters and words.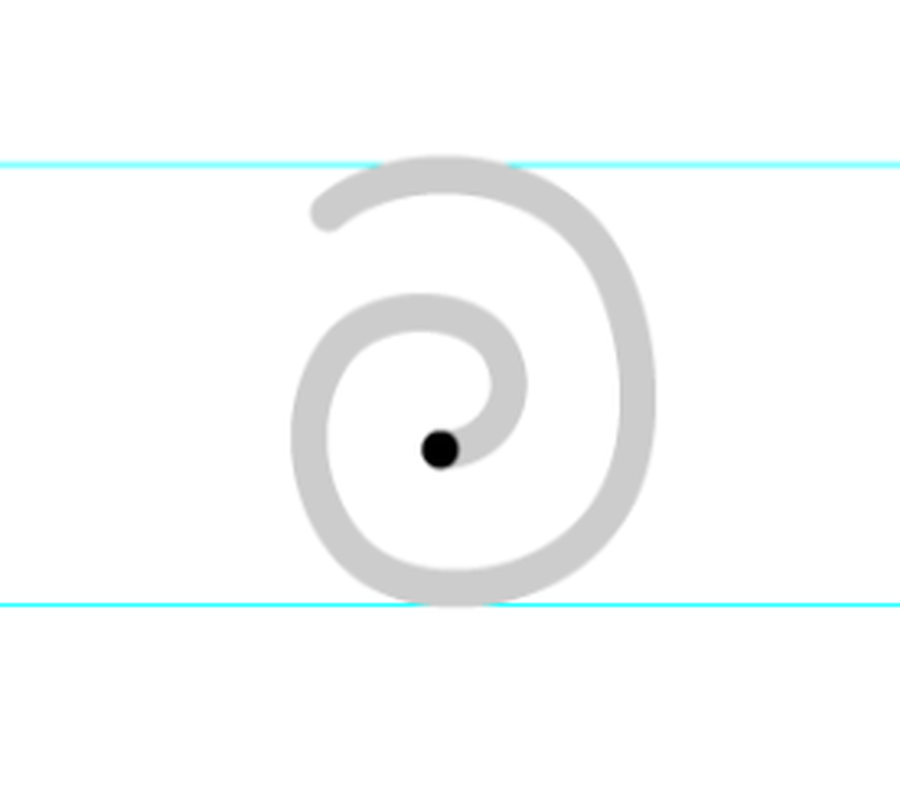 As children learn phonics from the 'Read Write Inc' Program, children learn simple rhymes to learn how to form each letter. They can practise these on the interactive board on the 'Letterjoin' website.
During year 1 and year 2 children learn how to write capital letters and numbers alongside lowercase letters. Once they have learnt the letter formation, children move on to use the lead in lines that will allow them to join their letters.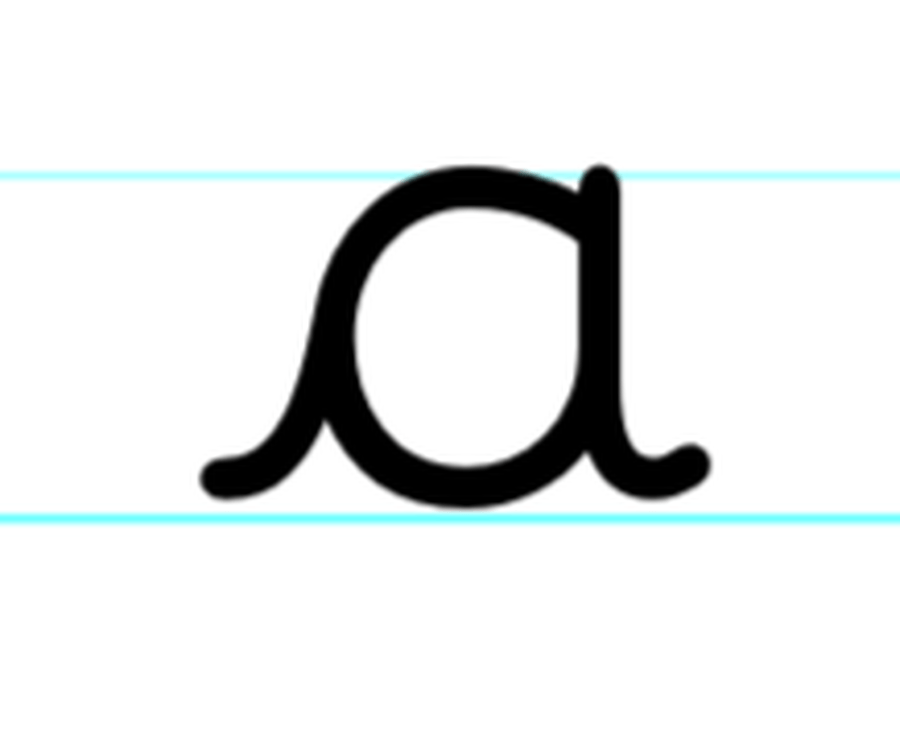 In Key Stage 2, children will use joined handwriting. This is because it helps with fluency of writing. The 'Letterjoin' program practises different joins as well as writing words that children are expected to spell in each year group. Learning to write a word in cursive script helps children to remember the shape of the word and therefore helps them to remember how to spell it.

By the time children are in year 5 and year 6, they will be able to write automatically using the cursive script. They will apply this handwriting across all of the curriculum, 'Letterjoin' has work to complete in French as well as grammar and spelling activities.
Children can also practise building their speed of writing with dictation exercises that allow children to listen, write and edit, as well as check what they should have written using an example text.
Children have access to 'Letterjoin' to practise what they have learnt at home.